13 Comments
Dahon Mariner D7 Folding Bike Review - Why it is the Best-Selling Folder in the U.S.?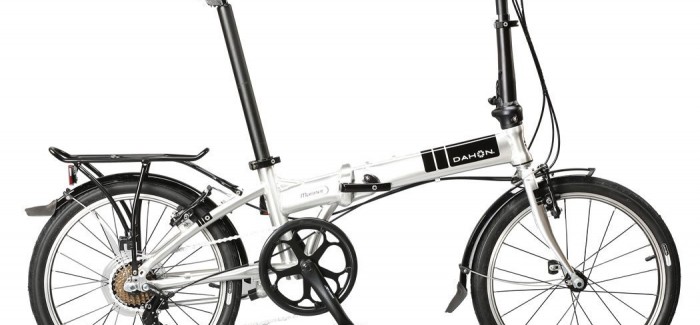 The Dahon Mariner D7 has been the best-selling adult folding bike in the U.S. for years. The success is not an accident. The bike was mainly designed for boaters, tends to make your inshore journeys extra entertaining and also hassle-free. That stashes simply in to the smallest boats. But once you reach the dock this bike unfolds inside moments to assist you to explore or maybe look for supplies.
The bike is an ideal equipment for your if you travel in a boat as it is rust resistant. Quick and also hassle-free and also perfect for fast chores in rural areas, some sort of jaunt to the closest café, or for a unhurried ride in the park. The Dahon bike could be folded quickly and also very small, which is excellent for commuters if you are living in a small apartment.
Your Dahon Mariner features 7 speeds for handling moderate hills. Generally anything with this bike is built to take care of tough oceanic environments. Storage areas on small ship is so restricted, this is exactly why Dahon Mariner folds right down to such a small size. Within 15 seconds, it is possible to fold this specific bike right down to small compact suitcase. Then you can use the rear stand that is involved to help store luggage when you reach the land.
Quite a few great evaluations previously showed the quality of the bike. The Dahon Mariner D7 gets many capabilities so that it becomes a great product of Dahon. The frame is constructed utilizing 7005 lightweight aluminum, this are far more lightweight than the ones with steel frame.
Unboxing Video
Features and Specs
Speeds: 7
Gear inches: 37″ – 85″
Folded size: 11″ × 31.9″ × 25.7″ (28 × 81 × 66 cm).
Weight: 26 lbs (11.8 kg).
Frame: KM Series, 7005 Aluminum alloy, ViseGrip technology.
Fork: Aluminum
Front hub: FM31-F 3/8 x 14 G x 20 H x 74 x 110 mm
Rear hub: FM32-7 3/8 x 14 G x 28 H x 130 x 170 mm
Tires: K-1045 20″x1.75″
Shifter: 7-speed SRAM
Built with a Dahon Neos rear derailleur that provides fast shifting, rapidly moving as well as a small profile design that is certainly guarded from destruction.
Brakes: DHV-107
Clip system: Magnetix
Suggested rider's height: 4'8″ – 6'4″.
Rider weight: less than 230 lbs.
Folding and Unfolding
Images
Test Riding Video
Conclusion
Pros
Very comfortable and secured ride
Easy and quick folding system help fold into a small size
Rust resistant
Fenders and rear rack are included
The extra gears is really helpful and works efficiently when it comes to going up and down hills
It's actually a beautifully designed folding bike, incredibly satisfying style and look
Can be used as a portable seat during folded
Handlebar height is adjustable
Touch-up paint is included in case your bike gets scratches
Cons
Tough to roll the bike when it is folded.
Though the bike is rust resistant, it is not rust proof. Therefore, you still need to do maintenance regularly to decrease corrosion.
Read more customer reviews here …
Overall, the Dahon Mariner D7 Folding Bike is convenient and ideal for quick tasks all-around the town. This is among the most comfortable folding bike I've ever ridden, therefore, I totally recommend it.
Regular Price: $599