No Comments
Best Choice Products 20" Shimano 6 Speed Folding Bike Review - Folding Bike 20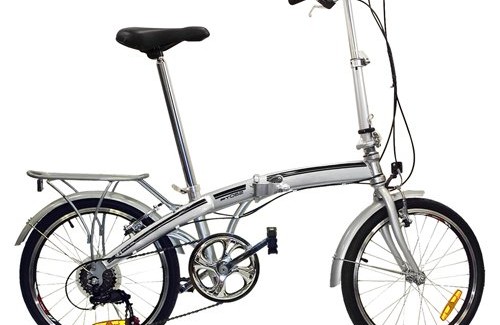 This Best Choice is definitely not the "best choice". With this bike you definitely get what you pay for.
Specifications
Shifters: Shimano RS35
Frame: 20" Folding Bike Hi-Tensile Steel
Handle Bars: Retro Alloy Handlebar
Fork: Hi-Ten Steel
Crankset: One Piece Steel Chrome Plated Crank.
Rear Derailleur: Shimano RDTZ 50
Brakes: Alloy V-Brakes
Stem: Alloy Tall Cool
Seat Post: Steel Chrome
Spokes: Stainless Steel 14G.
Rim: Alloy Black Front/Rear
Tires: 20" X 1.5 Double Wall.
Kickstand: Heavy Duty Kick Stand
Images
Performance
Across the board this bike needs a tune up before it is riding ready. If you are not experienced you will need to take it to a bike shop. (Add that to the cost of the bike.) Even after the adjustments, it still feels a little unstable in the handle bars. Shifting was smoother than I expected but I only took this bike out on low-moderate inclines.
I'm not a fan of the weight which is 32 pounds so I would definitely not consider this bike for commuting. It is practical for people who just need an inexpensive way to get from here to there and need to store the bike in a small space. Definitely not for a picky customer.
You can check out more reviews here!
Pros
Cons
Heavy
Needs adjustments right out of the box