No Comments
Best Smartphone Holders for your Bicycle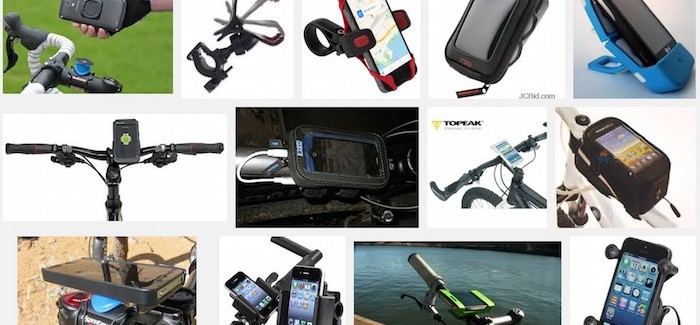 If you are riding a bicycle, you might want to bring your smartphone anywhere you go. You absolutely don't want to miss important calls but it is not the only benefit. Either iPhone or Android phones will provide useful functionalities like music player, Google Maps, GPS tracker and you can install an app to keep track of your routes, calories, exercising time and miles traveled.
Your smartphone is the only necessary gadget in this case. Here are the best smartphone holders for your folding bicycles.
1. Koomus BikeGo 2 Bike Mount
I didn't expect much from this product because it is cheaper than many other bike mounts. However, this is actually a very convenient smartphone holder for folding bikes. I love that there is no tool required to attach the mount to handlebar of my bike. Basically, I just need to install the anti-skid pad, then install the size-adjustment rubber, use force to secure the Koomus mount on top and finally insert your phone to the holder. There is also a safety pin to prevent your phone from falling, so I guess it is pretty safe. I use this mount more than the others and it is quite awesome. The only problem is probably the arms are a little stiff to pull apart. The holder is stretchable from 2.16″ to 3.42″, so make sure to check your phone size before buying. You can buy it on Amazon for $16.
2. Aduro U-GRIP PLUS Universal Bike Mount
The Aduro mount can be your choice if you are looking for a better build and cooler design. You can easily pull apart the spring-loaded arms and then secure your phone with rubber band. The mount can fit handlebar with up to 1.5″ diameter and the grip can phones with 5.5-inch screen or smaller. The Aduro universal bike mount is available on Amazon for around $20.