No Comments
EyezOff GP96 Alloy Mini Pump Review - A Good Pump for Folding Bikes?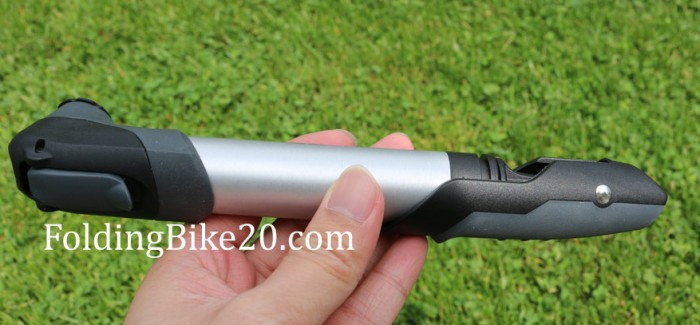 You will never know when your tire will lose air on the road. Probably you can check pressure before the ride but it doesn't guarantee your tires will be good during a long trip. All cyclists, especially folding bike riders, need to prepare a mini pump (hand pump) so that we can inflate the flat tire anytime.
EyezOff GP96 Alloy Mini Pump is among the best-selling mini pump on Amazon. Let's take a look at the product.
Overview Video
Performance
The EyezOff GP96 has a very strong and sturdy design. The body is made of aluminum which could make the product more durable during usage. It also comes with a mounting bracket with a strap, unfortunately I couldn't mount it on my Dahon Speed D7.
What's great about this pump is that it is compatible with both Schrader and Presta valves. The pump features a reversible valve attachment, you can check out the video above for more details.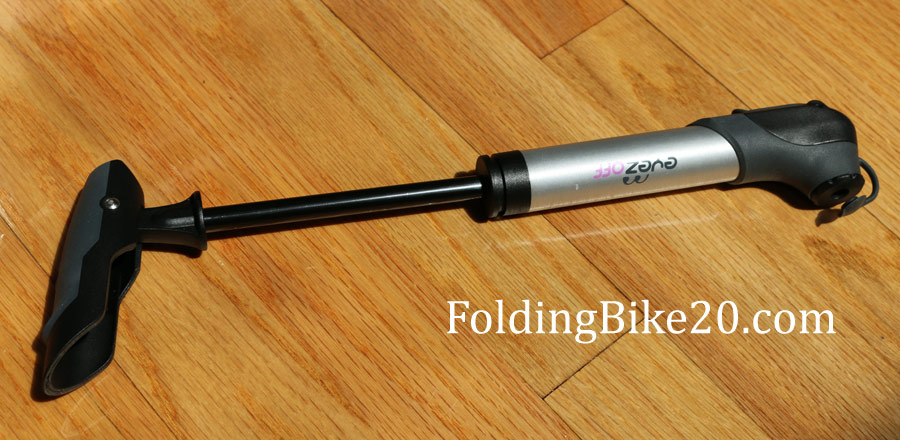 Operating the GP96 is super easy. You will just need to configure the correct valve type, push the pump into the valve, lock it by lifting up the lever at 90-degree angle and start applying pressure. Continue inflating until the desired air pressure is reached. It took me about a minute to inflate the tires on my folding bikes and the air pressure was about 50 psi. This is good enough for the tires on my folding bike because its maximum pressure is just 65 psi.
Overall, the pump did a great job and I also love its soft-touch T-handle which provides better grip. It could be a little tiring as it is a hand pump but that's what you have to sacrifice for a portable design. I totally recommend this product to any folding bike rider.
Regular Price: $17.99
Click here to see updatd price and read more customer reviews