One Comment
Montague Paratrooper Pro Folding Bike Review - Folding Bike 20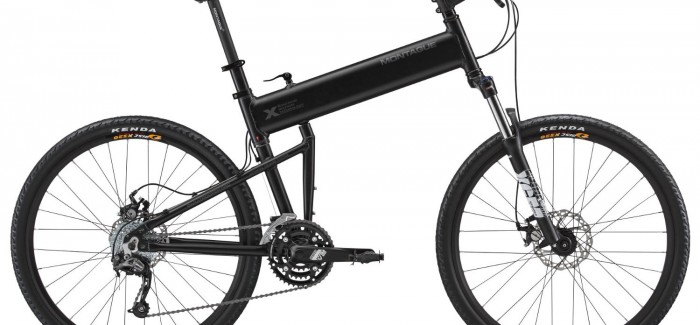 The Montague 20-Inch Paratrooper Pro Folding Bike allows you to take your off-road riding a notch higher. This bike comes with plenty of gears for climbing and 100mm of travel in the front shocks to absorb the bumps of off-road trails. With this two-wheeler, you'll tackle even the toughest terrains around.
Features and Specifications
Weight: 29 lbs.
Folded size: 36″ x 28″ x 12″
Wheel size: 26″
Speeds: 27
CLIX system: The clever integration of the CLIX system into the Paratrooper Pro makes it possible to fold this bike in a little under 20 seconds without using any special tools. Folding this bike is as easy as flipping a CLIX quick release lever on the top tube to ensure it fits in small compartments like car trunks and on board buses or trains.
Paratrooper Pro Frame: This technology eliminates the need to break the frame in order to fold it. That makes the bicycle stronger while the use of the FIT (Folding Integrated Technology) makes the folding easier.
"LockOut" feature: The suspension has the 'LockOut' feature which allows one to turn on or off the suspension system depending on the type of road.
Faster tires: The CST Critter Knobby tires are faster on the streets and still good for dirt trails.
Speed: The 27 Speed feature gives you more gears and easier shifters for quicker shifting and responsiveness.
Front Derailleur: Top Swing Dual Pull. Shimano Acera.
Rear Derailleur: Shimano SLX 9-Speed.
Chain set: Alloy 170mm crank arm, SR Suntour XCM. Matte Black
Frame: custom drawn 7005 Series Aluminum with FIT System.
Shifters: Shimano RAPIDFIRE Plus Trigger Shifters
Stem: Alloy, K-alloy Direct Connect. 105 millimeters with 7 degree rise
Fork: Disc Compatible. 100 mm travel. Alloy one piece lower. SR Suntour XCM HLO with hydraulic lockout.
Images
Conclusion
Pros
Powerful on and off-road riding because it has strong suspension and braking system that can control it when it is running at a high speed.
It is quick and easy to fold and release.
Montague Pro Folding Matte Black Bike can handle rugged mountain terrains.
It is a bike that can be carried and packed with ease.
The bike has 27 gear speed.
Cons
It is not ideal for commuter riding
It is a bit heavy and bulky to carry even after being folded.
The Montague 20-Inch Paratrooper Pro Folding Bike is ideal for off-road riding. This is a perfect folding mountain bike that will not disappoint in handling steep climbs or rugged downhill sections. Bikers can comfortably roam in any place with this bike version since, it can maneuver those technical single tracks with ease and precision while letting you experience the comfort of riding on a folding bike. This bike is great for anyone looking to combine the joy of mountain biking and the luxury and convenience of owning a folding bike.
See updated price and read more customer reviews here.