No Comments
Vilano Urbana Single Speed Folding Bike Review - Folding Bike 20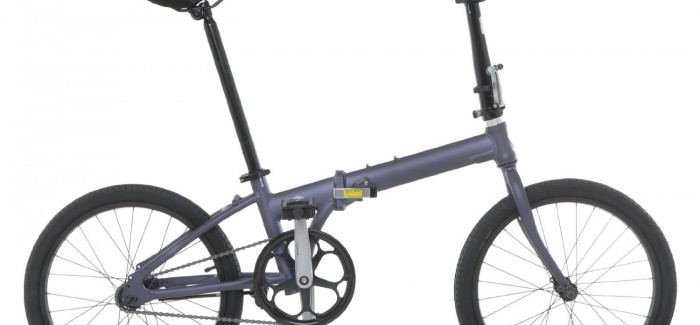 The Vilano Urbana Single Speed  is as minimal as it can get. With coaster breaks there are no cables to worry about and it is super light weight, just 21.5 lbs!
Specifications
Colors: Gray, Black, White
Frame: Aluminum
Handlebar: Aluminum
Seat Post: Aluminum
Brake: Coaster
Wheels: 20″ Wheels
Weighs: 21.5 lbs
Mounts for water bottle & rear rack
Images
Performance
When I first opened up the Vilano Urbana it was striking just how simple this bike is. There's no flash or flare, but when I picked it up…perfection! This bike weighs 21.5 lbs. That's super light even compared to other single speed folders. The Urbana is lighter and less expensive than the favorited Dahon Speed Uno, although very similar in design.
The Urbana features coaster breaks, which will really take you back to your childhood. They may take a little getting used to this time around. I felt a little less precision when using the coaster breaks than with my others with handle breaks. The improvement here is just a lot less to mess with and fewer parts that could potentially malfunction. I was also able to coast without pedaling.
Overall this a good and basic single speed folding option. Especially if you had your eye on the Dahon but didn't want to spend the money. It's light weight and folds easily to fit in the back of a vehicle or in your apartment.
Conclusion
Pros
Light weight
Simple design
Less maintenance required
Cons
Coaster Breaks can decrease control
Single speed